LORI NAJVAR, DIRECTOR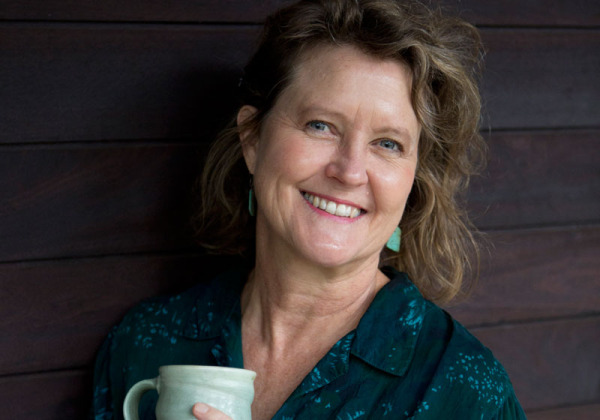 A native Texan and long-time Austinite, Lori Najvar developed intimate knowledge and deep love for Texas traditions. Connected to her ancestors from the Czech Lands, Lori grew up immersed in Texas-Czech culture. Whether eating kolaches, drinking pivo (also known as beer!), or creating in the morning's wee hours, Najvar approaches life, and her folklore works like a never-ending dance floor!
Najvar has been a graphic designer, photographer, and videographer for nonprofits and education-based institutions. In addition, she has played a part in numerous cultural groups. She has served as a leader in the Czech communities (including the U.S and the Czech Republic), most recently serving as Texas Folklore Society board president.
As the founder and director of PolkaWorks, Lori's priority is the preservation of cultural traditions and historical stories. Listening to the folklore and cultural lifetime practices of others inspired her first documentary, Czech Links—800 Pounds of Tradition, and reveals her connection to storytelling. PolkaWorks embodies her life-long passion.
DEDICATED LEADERS
PolkaWorks' talented board members are actively involved in all aspects of our nonprofit.
Jeffrey Brown, Film Producer / Media Entrepreneur — Big Day Pictures
Loretta Cooper, MA, Fundraising Consultant
Carol Filer, MS, Educational Program Coordinator
Lori Najvar, MLA, Documentarian, Visual Artist
Anna Pedroza, MA, Ph.D., Advancing Leadership & Learning, Leadership Coach and School Improvement Specialist
Rose Potter, MA, Public Relations and Language Educator Consultant
We are always indebted to the support and grants we receive from these great organizations.
AFFILIATIONS
Americas Auction Academy, Austin Film Society, Cattle Raisers Museum, Czech That Film Texas Festival, Czech Center Museum Houston, Czech Heritage Society of South Texas, Czech Heritage Society of Texas Chapters (Bexar, Fayette, Lavaca, Travis-Williamson, and Victoria), Holocaust Museum Houston, Humanities Texas, KJT & KJZT Fraternal Organizations, National Ranching Heritage Center, Pioneer Farms–Austin, St. Edward's University, State Preservation Board, Texas Czech Legacy Project, Texas Folklore Society, Texas Auctioneers Association, Texas Czech Genealogical Society, Texas Czech Heritage & Cultural Center, Texas Dance Hall Preservation, Texas Historical Society, Texas Folklife, The Museum of Coastal Bend, University of Texas-Austin, UTSA Institute of Texan Cultures, and community public libraries and theaters.
Our creative team comprises educators, filmmakers, folklorists and storytellers, historians and archivists, professional writers, visual artists and musical performers, and a dedicated board of directors.