IN PRODUCTION
Two Worlds – One Path
In youth, many of us explore who we are and who we may become. That exploration takes place in a familiar and safe environment for most of us. We turn to family and friends when challenges arise for comfort and support. What happens when those challenges include navigating an entirely new path in an unfamiliar country, with an incomprehensible language, and surrounded by cultural values we neither share nor understand?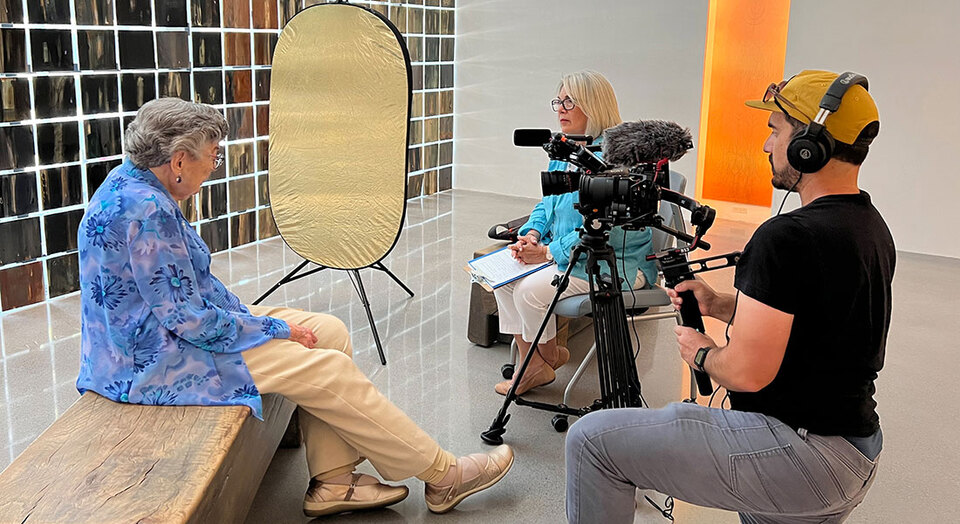 Two Worlds – One Path is a tribute to the voices of several generations of immigrant women leaving their homelands of Romania, Vietnam, and Mexico. World events, economics and looming threat of perial prompt each family to abandon material possessions, leave behind loved ones, travel uncertain journeys to a foreign country as new immigrants.
Though immigrants are victims of prejudice and bias, the three women eventually assimilate into the melting pot of the United States. Their stories parallel each other's survival experiences while also reflecting the struggles of immigrants today.
Squeeze Accordionly
This musical story opens the audience's eyes and ears to the often underestimated and underappreciated accordion.
This surprisingly complex musical instrument has a deep history that transcends its "fame" from the three decades of Lawrence Welk. The versatile accordion is primary to norteño rhythm and conjunto, entangles tango dancers, explodes in a zydeco beat, and makes people smile on dance floors around the world. It makes a distinctive appearance in Irish jigs, French musettes, rock and roll, and even classical music and, without asking, can quickly become the rollicking center of attention.
Squeezebox, windbox, stomach Steinway... the accordion community embraces diversity throughout generations, cultures, levels of musicianship, and language. This documentary presents performances and personal stories from musicians who reveal nuanced layers of culture, sound, and talent as they display their deep love and connection to the box, whatever the shape or size. Squeeze Accordionly prompts the audience to remove their cultural blinders and simply enjoy.
OTHER PROJECTS
PolkaWorks is very proud of our past productions which include documentaries, exhibits, and public programs. Please take a few moments to read about these fascinating subjects that educate and entertain audiences.